Horse Hotel
Featured in the January 2018 issue of
HORSE AND RIDER magazine:
"Your Best Horse Vacation-
​Bed & Barns"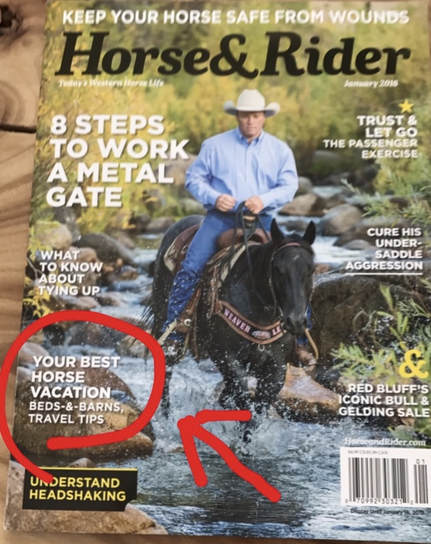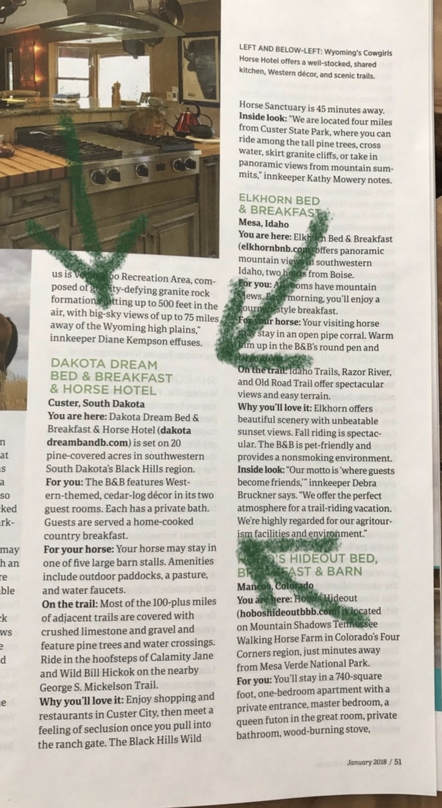 For those guests trailering their horses on their visit to The Black Hills, Dakota Dream can accommodate 4-legged guests in our 3-stall barn. Dakota Dream's Horse Hotel has large barn stalls with outdoor paddocks and a pasture.

Take a ride on Mickelson Trail or trailer into Custer State Park.

Stabling is not included with Dakota Dream Bed and Breakfast rates.

Rate: Box stalls with outside paddock and water - $25/night plus tax


Riders must:
1. Provide all things necessary for the care of their own horse (for example, buckets,
feed, tools, etc.
2. Clean their own stall(s) daily
3. Provide Coggins and health papers.
​
A water faucet is in close proximity to all stalls and corrals.